---
Overview | Organizers | Invited Speakers | Conference Program | Book of Abstracts | Useful Information | Social Program
---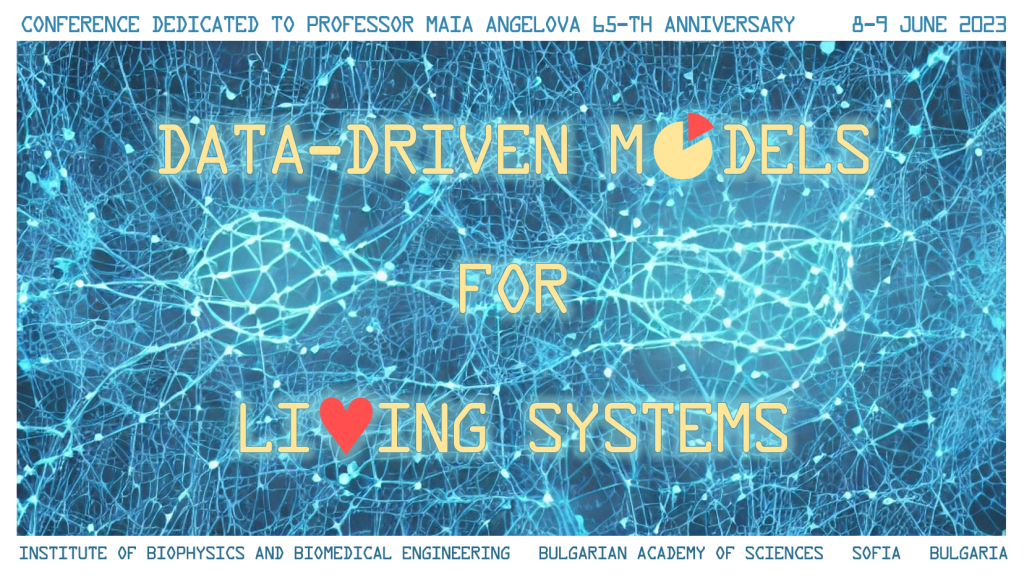 Overview
Living systems in all their varieties are complex systems and their representation, modelling, preservation and evolution can be better understood with mathematical, statistical, computational modelling as well as the established and emerging machine and deep learning. To better understand and describe such systems different modelling approaches have been adopted, based on the dynamical characteristics, network representation, statistical behaviour, structure, mathematical, physical, chemical, biological, or physiological properties and many others.
The focus of this international conference is on the data-driven modelling of complex living systems. The topics covered will be modelling approaches for living systems from different disciplines as well as models of conditions, behaviours, disease and wellbeing of humans.
The conference is dedicated to the 65-th anniversary of our renowned colleague Prof. Maia Angelova.
Topics
Mathematical modelling
Physical modelling
Statistical modelling
Machine and deep learning
Data mining
Biophysical and bioengineering modelling
Internet of medical things
Signal and image processing
Sleep
Diabetes
Ageing
Depression
Cancer
Chronic disease
Circadian rhythms
Sport analytics
Decision making in health
Precision healthcare
Precision medicine
Precision mental health care